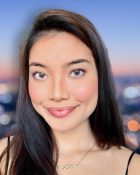 Nikki Baldemor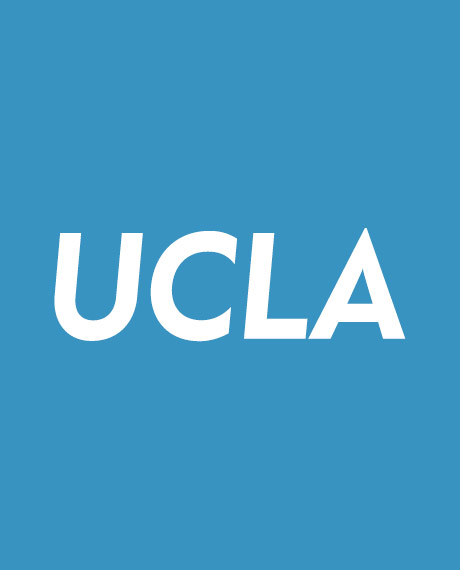 Colloquy
C: When and why did you decide to major in philosophy?
NB
: I changed my major from Political Science to Philosophy in the Fall of 2018. I changed it to Philosophy because I understood the material better. Also, I love entertaining thought experiments. Furthermore, I felt more comfortable around philosophy professors than other professors in different majors.
I never felt judged because I could tell the professor knew we were all learning it. As such, I was never afraid of coming to their office hours or send them lengthy emails to ask for more clarification. I felt safe. I felt like someone actually listened and cared about my thoughts.
C: What's your favorite thing about the UCLA Department of Philosophy?
NB
: The professors and the TAs are my favorite about the UCLA department of Philosophy, and Doug [Myers, Philosophy's Student Affairs Officer]. I only met him a few times but I enjoyed every interaction I had with him.
I truly enjoyed chatting with Professor Dupre about Chomsky and his ideas. Dupre is the absolute best. I had a really hard time in his class, so I went to his office hours religiously. He was very kind, understanding, and incredibly patient with me.
I enjoyed the lengthy discussions I had with my TA for Philosophy of Medicine, Piera Maurizio. Piera was the best TA I ever had. She was a tough grader. Thus, she challenged me and made me a better student.
Lastly, Professor DeWitt— my role model. I adore her in every way. She's a warrior, and she really challenges her students. She has the best stories. And she really tries to liven everyone's spirits.
C: What is the most interesting philosophical claim or argument you've encountered thus far?
NB
: The most interesting arguments I've encountered are from my Philosophy of Medicine class. Virtually everything about that class blew my mind. I'll mention one. Nordenfelt's Vital Goals theory claims that a person is healthy if they have the ability, in standard circumstances, to fulfill those goals that are necessary and jointly sufficient for a minimal degree of happiness. I had a lot of conversations with Pierra regarding what Nordenfelt means by "standard circumstances." Also, what type of goals would bring about a "minimal degree of happiness" for that person—in answering this, you'd have to know the three theories of well-being: hedonism, objective list, and desire-fulfillment. Super fun.
The second one is from my Medical Ethics class with Professor Feinsinger. I was again introduced to Mill and his theory on autonomy and individuality. He states that the only way we can ever violate one's autonomy is if that someone brings harm to another; we must stop that person from bringing harm to someone else. Furthermore, he states that individuality is crucial to one's growth. That is, you must allow someone to make decisions
for themselves, even if we think it's against their self-interests. He says this because there's value in being able to try out different options on your own. And when you make mistakes, you have the opportunity to learn from.
C: Career-wise, what's your next step? How do you think you will use philosophy in your future career?
NB
: I'm still unsure about what to do after college. I was thinking of taking a year to figure out if I'm willing to go into law school. Either that, or go into programming, as that is the closest thing to logic.
C: How has taking philosophy courses influenced the way you think?
NB
: Philosophy is a breath of fresh air. It has helped me understand people in a more deep and meaningful way. I'm able to set aside my own beliefs to listen to theirs; much like what I have to do all the time when I'm reading other philosophers that do not subscribe to the way I think the world is. Spinoza's metaphysics is my absolute favorite thing to read and Mill's theory of autonomy and individuality.
PHILOSOPHY IS A BREATH OF FRESH AIR. IT HAS HELPED ME UNDERSTAND PEOPLE IN A MORE DEEP AND MEANINGFUL WAY.
C: Do you have a memory of your time in the UCLA department of philosophy that impacted you?
NB
: Definitely. Professor Dupre's kindness and patience made a huge impact in my life. And I don't think he knows this because I never told him. But his kindness really meant a lot to me because when I was taking his class a lot of really bad things happened in my life. Also, Professor Feinsinger's empathy meant a lot to me during the George Floyd protests. I know she meant what she said and I was really glad she took the time to listen to me.
C: Do you have any advice for undergraduates majoring in philosophy?
NB
: 1) Be open-minded. You will encounter a lot of bizarre views about the world, i.e., Berkeley's immaterialism and Spinoza's determinist metaphysical approach. Immerse yourself in them. And have fun with it!
2) Talk with your professors via office hours or email, they are amazing people.
3) Read the texts you're required to read, no matter how long and complicated they are. They are worth it. The most I've had to read was 198 pages long. It was Boethius' Consolation of Philosophy provided by the great Professor DeWitt—she really challenges you.