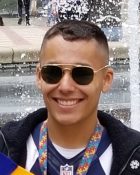 Alejandro Faz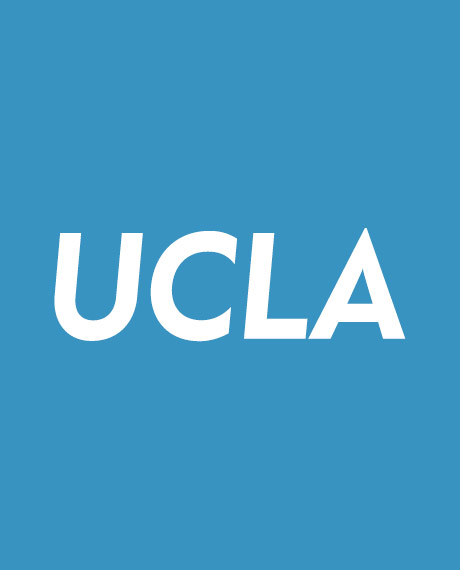 Colloquy
C: When and why did you decide to major in philosophy?
AF
: I declared my major in philosophy after taking an ethics course in 2015 at San Bernardino Valley College. In that class, we considered confounding topics, such as how to be a good person and what constitutes a good life. Taking an ethics course isn't required to ponder these subjects, but it highlighted the inconsistencies of my own thinking and forced me to consider alternative points of view. Uncomfortable as it was, I became enamored with the field and declared it as my major soon thereafter.
C: What's your favorite thing about the UCLA Department of Philosophy?
AF
: What stood out to me about UCLA's Department of Philosophy was the accessibility of the professors and TA's. Despite the large class sizes, instructors in the department make every effort to help their students succeed. I am forever indebted to Professors Janelle DeWitt and Gavin Lawrence, as well as TA Jenna Donohue for their exemplary instruction.
PHILOSOPHY HAS AFFORDED ME THE FREEDOM TO THINK FOR MYSELF AND IDENTIFY MY CORE BELIEFS IN THE FACE OF DOGMATIC PRESSURE. SURE, IT 'S SOMETIMES DIFFICULT TO BE THE ONLY ONE WHO BELIEVES WHAT I BELIEVE, BUT WE DON' T STUDY PHILOSOPHY TO BE POPULAR – WE STUDY PHILOSOPHY TO FIND TRUTH.
C: What is the most interesting philosophical claim or argument you've encountered thus far?
AF
: Kant's moral theory is the most intriguing set of philosophical arguments I've encountered. In my experience, people often claim that morals are subjective and merely "up to the individual" to decide what constitutes the ethical. I find this idea deeply unintuitive and have sought to impugn it using Kant's moral theory that establishes objective moral principles through reason.
C: Career-wise, what's your next step? How do you think you will use philosophy in your future career?
AF
: I am currently studying to take the CSET: Social Science exam to become a high school history teacher. I have worked in education for three years and have loved every minute of it. Because Philosophy is not explicitly taught at any level outside of higher education (sadly), I had to pick the field that, from my perspective, most closely approximates it: history. As a history teacher, I hope to interweave philosophical methods and ideas into my lessons to give students a more holistic picture of historical developments over time. I don't want to
be the teacher who merely lists dates and names; I want my students to leave the classroom with a broader understanding of the subject and themselves.
C: How has taking philosophy courses influenced the way you think?
AF
: Philosophy has afforded me the freedom to think for myself and identify my core beliefs in the face of dogmatic pressure. Sure, it's sometimes difficult to be the only one who believes what I believe, but we don't study Philosophy to be popular – we study Philosophy to find truth.
C: Do you have a memory of your time in the UCLA department of philosophy that impacted you?
AF
: Every meeting I had with my independent study advisor, Janelle DeWitt, was a memorable one. Professor DeWitt is tough, humorous, and never hesitant to deliver the unvarnished truth. She keeps me honest and gives me every opportunity to succeed. Professor DeWitt recently nominated me to present at this year's Undergraduate Research Week, despite my fear of public speaking. Thanks to her help and abiding faith in me, I delivered a strong presentation and largely overcame my anxiety. Her mentorship has left an indelible impact on me, and I will never forget our time together.
C: Do you have any advice for undergraduates majoring in philosophy?
AF
: Read! Reading is vital for intellectual cultivation and allows us to examine other points of view. A good philosopher is one who engages with all types of views, even those with which they disagree. It might seem uncomfortable, but if there's one lesson I've extracted from my philosophical study it's that philosophical issues are far more difficult than people make them out to be. Therefore, to get a better grip of these issues and develop a well-informed opinion, one must consider a myriad of perspectives through written word. Plus, since philosophy places heavy emphasis on writing, reading is a great way to hone one's writing skills. Either way, you can't lose with literature.