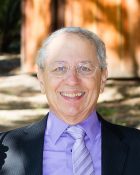 Steve Levy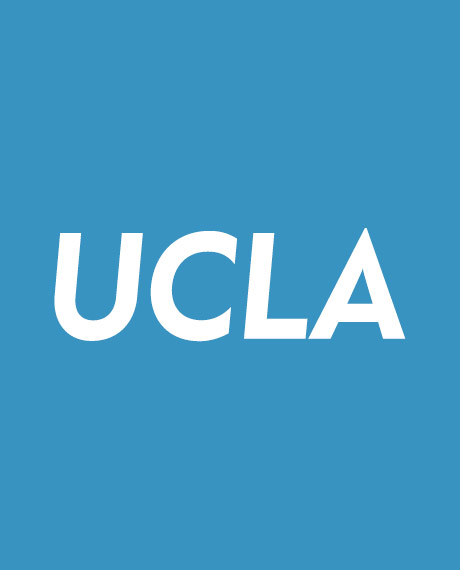 Colloquy
Steve Levy received his B.A. in 1968 and Ph.D. in 1974 both from UCLA. After nearly 30 years in the computer industry, he returned to UCLA, and has been a lecturer for the past 13 years.
C: When and how did you first become interested in philosophy?
SL
: That's an interesting story. I bet that it's not an unusual one, however. When I first went to college, philosophy was not the first thing on my mind. I thought I wanted to be a dentist. A dirty little secret about me is that I actually started my college career at USC. I was a pre-dental student; actually I was a bio-chem major. I didn't mind chemistry. I certainly enjoyed the physics and the math, but it didn't excite me a whole lot. For our breadth requirements, one of the things we had to take was a philosophy class. For pre-med, pre-dental students in that area, the conventional wisdom at USC was that philosophy was not relevant. Your grade in the class depended on what the professor had for dinner before he graded your final exam. If you were trying to get into medical or dental school, the advice was not to take philosophy at USC where the grade might work against you. Instead, we were advised to take it during the summer at a community college, where no matter what grade you got, you would just get credit for taking the class and the grade didn't count. I followed this conventional wisdom, and I took a philosophy class at El Camino College in Torrance. And suddenly it was like "Wow! This is something that I'm really interested in. I like this!"
In my junior year, I went back and, over the protests of my parents, changed my major to philosophy. I spent my junior year at USC, but knew that if I was to be serious about studying philosophy, I'd be much better off at UCLA. I transferred to UCLA in my senior year to complete my Bachelor's in philosophy, and then I stayed on for another six years until I got my Ph.D. at UCLA.
I like to tell the students that USC is a great school. It only took them three years to teach me that I wanted to be at UCLA.
C: You decided to go to graduate school at UCLA. Why did you decide to go into graduate school in philosophy as opposed to another field?
SL
: My major when I transferred to UCLA was philosophy. My intent was to go to graduate school. I liked the department. I liked the professors I had at UCLA. My first choice was just to stay here.
C: Can you tell me a little bit about your experience as a graduate?
SL
: It was terrific. I don't know if under today's standards I would have been able to get into UCLA graduate school. Back when I entered in 1968, I think that UCLA would accept almost anybody who could fog up a mirror. The department didn't give new students a lot of guidance. It was sink or swim. Many people washed out in their early years. It wasn't until you were advanced to candidacy that it seems like the department started to take an interest in you and guide you along professionally. That's not to say that for the individual classes the professors were not conscientious. But in terms of guiding you through graduate school and what you needed to do, it was pretty much survival of the fittest. Of the people who were admitted the year that I got in, I only know of one or two others who made it all the way through. There may have been more, but I would be hard-pressed to name them.
My first class when I came to UCLA as an undergraduate was Philosophy 31 (Symbolic Logic) with David Kaplan. He got me interested in Logic right away. I like to say, "I knew him when he was a young, bouncy, enthusiastic professor." And now I know him as an older, bouncy, enthusiastic professor. He was the first professor I encountered here. I had him for Logic and Metalogic. I TA'ed for him a number of times. I have grown to respect him more and more through the years. I love David like a father.
C: What did you do after your Ph.D.?
SL
: That story begins while I was still a graduate student. Computers were relatively new then and I was quite interested in the technology. I took advantage of my status as a student and was able to take a few computer programming classes. Jobs were very, very hard to come by when I graduated and for a number of years thereafter. My first job offer was a part-time job at Systems Development Corporation in Santa Monica, which was sort of a think tank. My specialty was Epistemology. I had a job working on a federally-funded project called SOLAR, Semantically Oriented Lexical Archive. The goal was to research the feasibility of artificial intelligence by building logic into computers that went beyond ordinary Boolean Logic. It all sounds so primitive now, but at the time it was futuristic. My job was to incorporate the logic of epistemic terms into the computer's toolkit. For example, if the computer learns that person, S knows a certain proposition, P, then the computer can infer that S believes that P. It can also infer that P is true. That was my first job. Also, for the first year after I graduated, UCLA hired me to teach Philosophy 31 and Epistemology. I taught for a year at UCLA and also pieced together some other part-time jobs at Cal State Northridge and Cal State LA.
The following year, I was hired as a Visiting Assistant Professor at the University of Calgary in Canada. I'm a Southern California boy, and that was my first Midwestern Canadian winter, and it was a shock to me. But it was a great experience there. After that, I had a non-tenure track position at UC Riverside for three years. My wife and I were expecting our first child, and we decided to buy a house there. I had gotten married in graduate school right after I passed my doctoral prelims. My wife had gotten her Master's degree at Washington University in St. Louis, and she moved to Los Angeles. to begin a Ph.D. program in Romance Linguistics at UCLA. I was at UC Riverside for three years. At the end of those three years, jobs were still hard to come by. The only real nibbles that I got were in small towns like in Emporia, Kansas or Moscow, Idaho. I'm a big city boy and couldn't see myself living in a small community. That's when I decided to leave academia and get into computer software.
It wasn't easy, because I didn't have the typical credentials. A company in El Segundo, Computer Sciences Corporation, decided to give me a chance and offered me a job in the Database Management Systems department. The week after I accepted the job, I was offered a non-tenured track position at Stanford. Stanford was my dream place to teach. It was hard to turn it down. I can't believe that I was able to negotiate a compromise that enabled me to accept both offers. Computer Sciences Corporation liked the prestige of having one of their employees teaching at Stanford. Stanford allowed me to teach part-time and arranged my classes to accommodate my CSC work schedule. I had two classes—a graduate class and an undergraduate class, both in Epistemology. The classes met on Mondays and Fridays. On Tuesday, Wednesday, Thursday, I would be working at Computer Sciences Corporation back here in El Segundo. I was flying back and forth. We took an apartment in Stanford. By this time, I had one daughter and a second one on the way. I'd fly up to Palo Alto on Thursday nights, teach my Friday class, spend the weekend up there with my daughter and my wife, and teach my Monday classes. Tuesday morning, I'd get up with the chickens and fly into Los Angeles, and do my CSC stint. That worked out reasonably well. In terms of compensation, I noticed a major difference between academia and industry. After I was at CSC for two months, my boss called me into her office and said, "We are impressed with your performance. We're going to give you a raise." Nothing like that ever happened to me at the university. And the cost of housing was really expensive in the Bay Area. At that point, I decided that my future was in computing rather than academia. I went on to make a career in the computer industry.
My career in computers is sort of checkered. I usually tell my students this story. They hired me at CSC as a computer engineer based on my symbolic logic and the few programming classes that I had taken. I think early on they discovered that I was a decent programmer, but I wasn't going to be one of their superstars. I'm saying this only half tongue-in-cheek. What do you do with one of these marginal employees who's not bad enough to fire, but isn't going to excel? They did what most companies do, they made me a manager. I was a project manager, then a program manager, department manager, director, junior vice president, vice president, senior vice president, executive vice president. I worked up and spent close to 30 years in the computer industry in executive management for various companies.
I left CSC after a while and went to a startup company that, coincidentally, grew out of a UCLA research project. After a few years, that company was bought by a bigger company. Then it was bought by an even bigger company. That's when it stopped being fun. I moved on to another startup that had me making weekly trips to Dallas. I then started an independent consulting firm with two of my colleagues. But after close to 30 years, my first daughter had long since graduated from college. My second daughter, after only eight years, finally graduated from college. The computer industry is a very high-pressure business. I decided that I had been a grown-up long enough. I had fulfilled my paternal responsibilities and put my daughters through school. I decided to see if I could get back to what I originally wanted to do and that was to teach philosophy.
I made a phone call to my UCLA dissertation advisor, John Perry, who had since gone to Stanford. I asked if he thought that there was any possibility that an old guy like me could get back into teaching. He said, "Let me make a couple of phone calls and see what I can find out." It didn't take him very long to call me back and tell me that he had a friend at Cal State L.A. and that she agreed to let me come in and talk to her. I went there and talked with Ann Garry who was chair of the department at Cal State. She said, "Well, I'll give you a chance. You could teach one Logic course." I ended up staying there for close to 15 years and taught a number of different courses. I just retired from Cal State last summer.During my second year at Cal State, I saw that we were going to have a colloquium, and the speaker was going to be David Kaplan. I, of course, went to the talk. Before they introduced him, he was sitting in the front row, I was sitting right behind him. I thought I'd reintroduce myself and tell him, "You probably don't remember me." I hadn't seen him for 30 years. I tapped him on the shoulder and he turned around, and before I could say "You don't remember me" he said, "Steve! Good to see you." It was just amazing.
After the colloquium, the department took him out to dinner. He and I talked. A few days later, I was sitting at my computer, and I got an email from someone who identified himself as the chair of the Philosophy Department at UCLA, asking me if I would like to teach Philosophy 132 next quarter. I thought this had to be a joke. My dream was to teach at UCLA. I figured that if this was real, then David had to have been behind it. I gave him a call, and he said this was on the level. I said, "Truth in advertising, I haven't done 132, which is far more difficult than 31. I haven't done that in so many years." He said, "You'll do fine." So, I taught that class and I have been with UCLA ever since. I think it's been over 13 years now.
I have a special relationship with UCLA in that I was an undergraduate and a graduate student here. I feel this sense of belonging. That this is my school.
C: Have you always taught Logic?
SL
: At most schools where I have taught, I have been considered the logician although in truth, my specialty is epistemology. Coming back to UCLA and starting with the more advanced logic class proved to be a real challenge, but a satisfying one. I don't mind telling you that I was up late some nights wondering how to solve some of the problems that I had assigned as homework. Nevertheless, the course was quite successful. So yes, I have always taught logic. But I am not limited to logic. At Cal State LA, I taught just about everything. One quarter, they asked if I could teach a course on the meaning of human life. I said, "I'm probably the least qualified person on Earth to teach this class." They said, "You don't understand. That wasn't a question." I actually had a lot of fun teaching that. At UCLA, I think they don't trust me with anything other than Logic. All I've been teaching here is Phil 31 and Phil 132. Phil 31 is much easier to teach. It's also a much larger class in a big lecture hall. I enjoy being in front of an audience doing my comedy schtick while I'm teaching. Philosophy 31 is my favorite class to teach.
Philosophy 132 is fun too. I've taught it a number of times. It's not as traumatic for me now. The first time I taught it I was scared to death every day when I walked into the classroom. It's much more difficult; you could start doing some complex logical proofs and get hopelessly lost in the middle. But then I learned that this was not uncommon and that when it happened, solving the proof became a team exercise for the class.
C: What is your approach to philosophical pedagogy?
SL
: I think it goes back to the first philosophy class I took at the community college, where I found philosophy to be so much fun. Many students, at least in the lower division classes, are taking philosophy as a requirement. I think it should be fun. As an undergraduate and a graduate student at UCLA, I was lucky to have some really terrific professors, who had that same approach. Even in the graduate courses, the spirit was open and easy-going. I learned that you could be lighthearted and rigorous at the same time. That's really my approach. If it stops being fun, then I'm not doing it right.
C: What do you like about being at UCLA? What is unique about the department and culture here?
SL
: A couple of things. I have a special relationship with UCLA in that I was an undergraduate and a graduate student here. I feel this sense of belonging. That this is
my
school. The philosophical leaning, the emphasis on different topics has changed over the years. It's far different from when I was a graduate student. But the feeling, the sense that the faculty is all working together for a common goal and that goal is to benefit the student is always there. At UCLA, everyone was taking care of everyone else. From what I can see, it's still like that. There is a certain sense of camaraderie, a common purpose, and a real respect for the student. I really do like that. I like being a part of a team that's pulling in the same direction.
C: Do you have any advice for undergraduates majoring in philosophy?
SL
: The advice that I typically give for philosophy majors is to be confident and flexible. I guess we've always lived in a time when you have to think about what your career is going to be when you get out of school. Not everyone is going to end up teaching at a university. What are you going to do with a philosophy degree once you graduate? What's the value of a philosophy degree? My experience has shown me that there is a big value to it. I attribute the success that I had in the computer industry to my philosophical training. I was known as a problem solver. I had, because of my training in philosophy, the ability to untangle problems whether they were business problems, logistic problems, personnel problems, whatever kind of problems came up. My services were valued because I was able to see solutions no one else was able to see. I don't think it's because I was especially smart or had any innate talent. I think it was my training that gave me the facility to approach problems in different ways, to see solutions that might not be obvious at first glance. Those who are interested in studying philosophy enjoy grappling with the kinds of problems that seem most insoluble. If you can deal with these problems, then with a little flexibility, you should be able to adapt to different changes that life and the economy might throw at you.
I think one of the most valuable life lessons that I had was from my father, who ended up having to change his careers a couple of times throughout his life. He grew up during the Depression and World War II. The world was in flux. He told me that whatever you end up doing may not be what you had planned—certainly the computing industry wasn't what I originally planned on. He said, "You better learn to enjoy whatever you end up doing. Don't wake up in the morning feeling sorry for yourself. Whatever you're doing, you'd better learn to enjoy it and be happy with it. Otherwise you're just going to be an unhappy person." I think that served me better than any other advice I've ever gotten. When I switched into computers, it wasn't completely voluntary, but I decided OK, I better just learn to enjoy it, and I did! I do get a lot of comments from students saying that this guy obviously enjoys what he's doing. That's probably the best thing they could say.
C: Are there any books in your area that you think would be interesting to a non-specialist?
SL
: That's a tough question. I'm an avid reader. I like to read fiction in my spare time. In terms of a philosophical text for someone who wants to know what philosophy is all about, I think back to when I was first getting into philosophy. A book that I found interesting, that's approachable, and really does open up the wonders of philosophy is a book written by Bertrand Russell in 1912 entitled The Problems of Philosophy. It's a short book—around 160 pages. I think it does a really great job of opening the door to the absolute delight that philosophy has to offer.
C: Is there anything else you would like add?
SL
: I'd like to pay tribute to some of the professors that I had at UCLA, who are my idols and the people from whom I learned not only philosophy, and how to teach, but how to care for the entire student. We already talked about David Kaplan, who is just an outstanding teacher and individual. I also admired Donald Kalish, who was the chair of the department when I first came there. I learned a whole lot from Donald Kalish.
Kalish was just such a delightful person. I had Kaplan for my first logic class. I had Kalish for what is now 132, the second course. Then, I had Kalish for Set Theory and Metamath. I think that most graduate students don't take those classes anymore unless they wish to specialize in logic. Kalish made those classes fun, even though the last two were extraordinarily difficult courses.
Also, when I was at UCLA in the '60s and early '70s, it was a very political time, not unlike the present. Kalish was very active politically, occasionally making the national news. I was also quite involved in many of the political activities of the time. There was a day during my tenure as one of Kalish's TAs when there was a big protest on the campus. Don and I were standing next to each other carrying placards on Bruin Walk. He was dressed in his ragged, old, torn blue jeans and dumpy shirt. Time had gotten away from us and we suddenly realized that we had to rush to get to class. He asked me to tell the class that he would be there in a minute. He told me that he had to go up to his office and change. He went into his office, put on his jacket and nicer pants and shirt. He said, "You know you've got to dress up and show your students respect. If you don't respect your students, they're not going to respect you." That was another one of these lessons that I got. That was just the kind of guy Kalish was.
Robert Yost was terrific. I wanted Yost to be my dissertation advisor and he turned me down because he said that I deserved somebody who was young and up-and-coming who would be able to help me out for years and years to come. That statement turned out to be prophetic. Bob Yost said that he was happy to be on my committee, but I think the department already determined who was going to work with whom, and I was directed to talk to John Perry. I think John was waiting for me when I went in to ask him. John Perry was just a wonderful influence and inspiration. The final departmental member of my committee was Keith Donellen, whose sharp mind taught me to always be on my toes.
Another person was one of the first people I TA'ed for. Tyler Burge happened to be observing me teaching a section when I made a howler of a mistake in class. He was such a gentleman in the way that he corrected my mistake so that the students never realized how dumb my statement had been. That taught me a lesson in tact and diplomacy.
These are the kind of professors that I had at UCLA who made it so worthwhile for me. I remain grateful all these many years later.