Sarah Ruth Jansen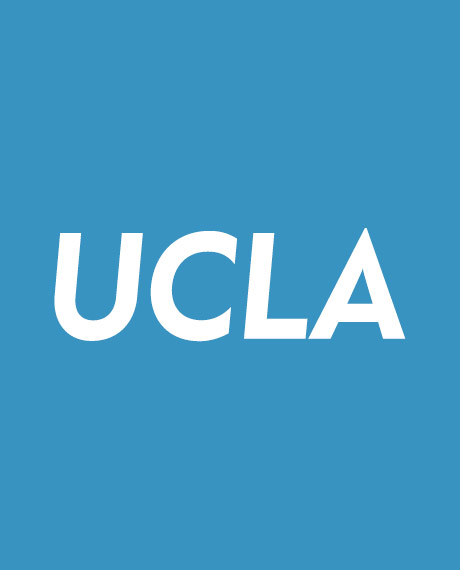 Colloquy Editor
Sarah Ruth Jansen graduated with her Ph.D. in 2012. She is currently a philosophy professor at Pima Community College, Tucson, Arizona, and a former competitive mountain biker.
CE: When and how did you first become interested in philosophy?
SJ
: My mother, who never graduated from college, gifted me Ayn Rand's The Fountainhead when I was still in high school. That's how I found out about Aristotle. I started reading the Nicomachean Ethics in high school and resolved to study philosophy in college, since I could not formally study it in high school. I actually ended up dropping out of high school and pursuing philosophy at my local community college. I took my first philosophy course at Pima Community College in Tucson, Arizona, where I now teach—full circle! The course was a video course called "The Examined Life," back before online courses. The producers interviewed a number of famous contemporary philosophers. Recently, I watched the course again, and I had to laugh. I have now "met" and conversed with many of these same philosophers—though they looked different in the 1990's! If you would have told my 17-year-old, dropout self that she would have a chance to talk to these people, she wouldn't have believed you. I transferred from Pima College to UCLA, where I studied philosophy exclusively for three years before entering the Ph.D. program in 2005. Though I have broad interests in philosophy, I chose to specialize in ancient Greek philosophy, my original love. I studied primarily under Sean Kelsey (now at Notre Dame), Gavin Lawrence, and David Blank, who helped me learn Attic Greek.
CE: Why did you decide to study at UCLA?
SJ
: Honestly, the big reason I attended UCLA as an
undergraduate was cost. It was a low-cost education back
in 2002. It saddens me that university is, for some people,
prohibitively expensive. I am so grateful for the education I
received at UCLA. It is disheartening that someone without
familial or financial support might not be able to get this kind
of education.
CE: What did you like about being at UCLA? What is unique about the UCLA department and culture?
SJ
: The department is unique in that it discourages careerism. I felt free to study what I wanted to study and to follow my intellectual passions. My mentors did not tell me what to think, either. They nurtured my intellectual autonomy. I am glad the culture is the way it is. Because even when I get down about some of the politics in academia, I remember that philosophy is something sacred, something to be respected. And philosophy is bigger than academia.
CE: What class at UCLA made the greatest impact on you?
SJ
: It's not always easy to tell how a class impacts you, until much, much later. I was not very interested in the "Philosophy of Language" class, but I loved David Kaplan, as most undergraduates do, because he is warm and funny and genuinely loves teaching. I'll never forget the day when he marched his philosophy of language class to the coffee shop and bought all of us coffee. College can seem like one big, scary place, but in his class, it just wasn't. I asked him a million questions, and I got a million answers. Gavin Lawrence's and Barbara Herman's classes were definitely formative for me, in that I've never been tempted by utilitarianism since! The image of an enraptured Gavin Lawrence jumping up and down on stage while patting his head and rubbing his belly has remained with me. He performs this demonstration in order to show undergraduates why it is that not any old activity we happen to take pleasure in can constitute human happiness. Sean Kelsey taught me how to interpret ancient texts, starting with my very first Aristotle class, which I took my first year at UCLA! He gave me a "C" on my first Aristotle paper. I violated the Principle of Charity: always interpret a historical philosopher charitably.
CE: What have you done since you graduated from UCLA?
SJ
: Before accepting a tenure-track job in philosophy, I raced mountain bikes professionally. I even won the California State Championships in 2012. UCLA inadvertently prepared me for my short athletic career. While working as the Reading Room librarian, I needed a way to commute to campus. At the time I was living in the Valley. I discovered that I could get to campus by mountain biking up and over the Santa Monica mountains. In fact, bicycling through the mountains was quicker than traveling to UCLA by car!
THE DEPARTMENT IS UNIQUE IN THAT IT DISCOURAGES CAREERISM. I FELT FREE TO STUDY WHAT I WANTED TO STUDY AND TO FOLLOW MY INTELLECTUAL PASSIONS. MY MENTORS DID NOT TELL ME WHAT TO THINK, EITHER. THEY NURTURED MY INTELLECTUAL AUTONOMY.
– SARAH RUTH JANSEN
CE: What sort of projects are you working on now?
SJ
: Right now, I'm putting the final touches on a translation and philosophical commentary of one of Aristotle's littleknown works, On the Progression of Animals, which Cambridge University Press has accepted. I worked on the project with an international team of Aristotle scholars. We convened in Greece, which was so cool—I finally got to see the ruins of Plato's Academy, Aristotle's Lyceum, and the ancient Agora, Socrates' stomping grounds. As someone who loves the natural world and spends a lot of time in it, I cannot help but think about the relationships between natural beings. I argue that Aristotle develops a global teleology—that his cosmology posits teleological relationships between organisms. We see this most clearly in Metaphysics Lambda 10. There, Aristotle compares the cosmos to a healthy "oikos" (household), where various beings are ordered in such a way so as to benefit each other, not just themselves. This interpretation of Aristotle is not popular, but I think it is right, at least as a principle of Aristotle's cosmology. Also, I recently published an adventure memoir, Pedaling Home: One Woman's Race Across the Arizona Trail. I recount my experience in the Arizona Trail Race, a 750-mile trail bike race from Mexico to Utah along the Arizona Trail. The book is part memoir, part history, and part philosophy. Right around the time I published my book, two park rangers published poetry books about thru-hiking the Arizona Trail. So, we three have been doing a book tour together, educating people about the little-known Arizona Trail, which only recently became a National Scenic Trail—the only National Scenic Trail to allow
bicyclists.
CE: What do you recommend to undergrads to get the most out of UCLA and a philosophy degree?
SJ
: Philosophy and history have helped me contextualize and understand the experiences I have in the world, so in a way, nothing I do is really "outside" of philosophy. Philosophy can be quite abstract, but I believe it is the most practical thing in the world. For example, philosophy might not help you get the job you think you want, but philosophy could help you realize that you don't even want—or need—that particular job in the first place! Philosophy will ask how that "job" does—or does not— fit into a happy, well-lived life. Getting the most out of your philosophy degree will require putting philosophy into practice. Even though I'm not a utilitarian, there are nuggets of wisdom in the writings of John Stuart Mill, who was greatly influenced by his partner, Harriet Taylor Mill. Mill advocated for "experiments of living." In other words, try living in a different way. Run a personal experiment. See what happens. Adjust. Then try again and try better. You may invent a whole new lifestyle, a sane template for living in an insane world. This would be a great philosophical accomplishment!