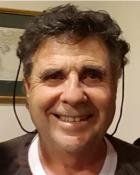 Nathan Salmon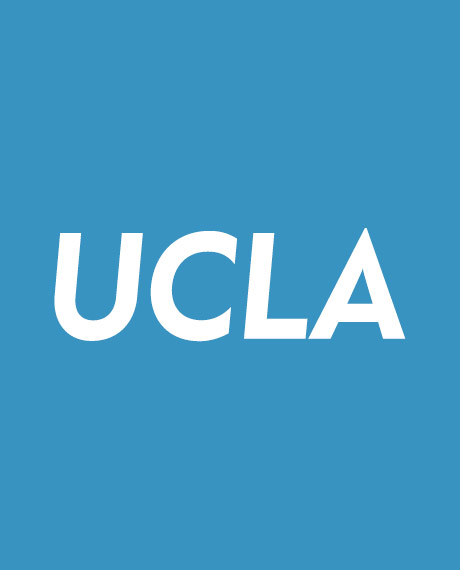 Christian De Leon
Nathan Salmon '79, UCLA philosophy graduate alumnus, was interviewed by Christian De Leon. Nathan is a professor in the Department of Philosophy at the University of California, Santa Barbara. His research focuses on the philosophy of language, the philosophy of logic, and metaphysics. Christian is a third-year Ph.D. student in the Department of Philosophy, with research interests in philosophy of language, ethics, and political philosophy.
CD: You did your undergraduate and graduate work at UCLA. Was that deliberate, or just how things happened to work out? Did you find that there was a big difference after the transition?
NS
: I was a philosophy student at UCLA through the 1970's. I transferred there from a community college in 1971 and earned my Ph.D. in 1979 while I was a faculty member at Princeton. Once I was offered admission to the UCLA philosophy graduate program in 1973 I couldn't fathom going anywhere else. The transition from college to graduate school is typically a phase transition but in my case it was completely continuous. The only change I noticed was that as a graduate student I was suddenly allowed to address my teachers by their first names—except for Alonzo Church. Church was an amazing man in many ways. Even his colleagues and other leading logicians normally addressed him as 'Professor Church'.
CD: What was the department like, academically and interpersonally, while you were here?
NS
: The 1970's were part of a golden age of philosophy at UCLA, especially philosophy of language and philosophical semantics. The Philosophy Department in the 70's was a magic kingdom, in some respects not unlike the one only a few miles down the California coast in Anaheim (which, being a child of the playground that is SoCal, I knew extremely well). In the early 70's the UCLA Philosophy Department seemed more a combination analytic-philosophy boot-camp and fictional theme park than a university department. In the classrooms of Dodd Hall and pouring out into the halls was a potpourri of scholars, idiosyncratic characters, and hangers-on. In addition to the typical bearded philosophy graduate students, there were affluent, clean-cut San Fernando Valley kids, unwashed, pot-smoking hippies, affluent San Fernando Valley hippies, clean-cut Montague grammarians, a couple of disciples of Prof. Church, fast-talking intensional-logic aficionados, Frege junkies, pipe-smoking wannabes, an undergraduate analytic philosophy guru said to be David Lewis's favorite UCLA student, and other assorted philosophy-philes. Many of these people were strikingly intelligent. By the initials 'LSD' they didn't mean the psychedelic drug; they meant Church's Logic of Sense and Denotation. They dismissed Lewis's philosophical cosmology of a plenitude of isolated alternate universes (which Lewis misidentified with the modal metaphysician's possible worlds) as metaphysics gone mad. The students were quite adept at constructing derivations in the delightful deductive apparatus of Donald Kalish and Richard Montague's textbook. The faculty were especially interesting. Don Kalish would march on Janss Steps protesting the Nixon administration or America's involvement in Viet Nam, and the same day deliver a brilliant lecture on equivalents to the axiom of choice. Direct reference was all the rage. Students and faculty alike voraciously devoured Saul Kripke's rich, new masterpiece,
Naming and Necessity
. Owing largely to David Kaplan, Saul was a frequent visitor at UCLA. Frege's theory of
Sinn
and
Bedeutung
and Russell's theory of descriptions were taught, regularly and rigorously though in distinctly different ways, by Tyler Burge, Church, Keith Donnellan, Kaplan, and Kripke—with Kalish sometimes expounding on alternative logics of 'the'. I learned the basics of the philosophy of language and philosophical semantics from all of them, in an academy nestled under bright blue skies just across Sunset Boulevard from Bel Air.
Prof. Church was in many ways the spiritual figurehead of philosophy at UCLA in the 70's. He had a genuinely great mind. Invariably dressed in suit and tie, Church was a formal man, very much a man of respect. Students attending his lectures—I among them—rarely addressed him at all, and then only after raising one's hand and being called on. Speaking with him was made more difficult because he was hard of hearing. Yet Church seemed to be quite a nice man, even jovial. A man of few words, he spoke in tight, exquisitely well-constructed paragraphs. Church had a palpable distaste for inexactness. His course lectures were meticulously clear and magisterial recitations, whereby the audience was afforded an opportunity to absorb wisdom from a true master. He covered all material, from simple and rudimentary to advanced and arcane, at exactly the same pace. His calm precision was cognitively comforting, even soothing, in itself a thing of genuine beauty.
CD: Any fun anecdotes?
NS
: I once asked Church who his own philosophy instructors had been. "I confess I never took a philosophy course," he chuckled. "One might say that I'm in the Philosophy Department under false pretenses." I have known many good philosophers who did not have the opportunity to learn directly from Church. I have known none who would not have been better philosophers had they done so. I learned many technical lessons from Church. More importantly, Church taught me the value of exacting precision—which is not to be confused with technicality or a formal methodology, and which is often in short supply even where it is indispensable to the undertaking at hand. In philosophy generally, and in metaphysics and the philosophy of language especially, lack of precision often protects the devil lurking in the missing detail. Frequently—and even only once is too often—excessive vagueness is tactical. Church would have none of that.
Don Kalish told his meta-logic class a charming tale involving his legendary and extraordinary collaborator, Richard Montague. Montague was slated to deliver a technical result at a meeting of the Association of Symbolic Logic. When the time came Montague declined to present. Instead he announced to the audience that he had received word the problem in question had been completely solved by some high-school student in Omaha, Nebraska. The high-schooler who had stolen Montague's thunder: a whiz kid by the name of 'Saul Kripke'.
CD: What do you wish you had known earlier in your time at UCLA?
NS
: I have learned to distinguish sharply between the discipline of philosophy and the profession. It would have been useful to me to have learned earlier than I did that professional philosophy does not place as much value on genuine philosophical insight as it should, or even on just plain getting things right, while at the same time it places far too high a premium on such things instead as novelty, intentionally creating a buzz, and certain forms of intellectual pretentiousness and/or arrogance. Philosophy is a great discipline, but much of the profession is, as they say, not so much. In fact, the discipline has suffered at the hands of the profession. My knowing that earlier on would not have made the slightest difference to how I work in philosophy, nor should it, but when I became a professional I would have had a better feel for my profession, and would have adjusted my attitudes (not my style) accordingly.
"Don Kalish would march on Janss Steps protesting the Nixon administration or America's involvement in Viet Nam, and the same day deliver a brilliant lecture on equivalents to the axiom of choice."
CD: Any advice for undergraduate or graduate students pursuing philosophy?
NS
: I'll leave it to others who might be more disposed to advise regarding success in the profession. Regarding service to the discipline, I would say this: Strive to leave something good behind. Read the first half of Chapter 0 of Church's
Introduction to Mathematical Logic
and strive to write the way he did. Above all, seek to designate the True in your assertions; resist any and all temptation and pressure to designate the False … as well as nothing (or the Neither). With intellectual endeavor generally, that is generally the right thing to do. With Philosophy in particular, it is basically always the right thing to do.