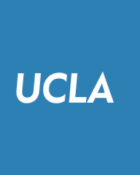 Monika Zemsky
Jordan Wallace-Wolf
Monika Zemsky '95, UCLA philosophy undergraduate alumna, was interviewed by Jordan Wallace-Wolf. Monika is a mitigation specialist. Jordan is a fourth-year Ph.D. student in the Department of Philosophy, pursuing a joint J.D./Ph.D. His research interests include action theory, ethics, and law.
JW: So you were a UCLA undergrad and you majored in philosophy?
MZ
: Yes. I also did a degree in Medical Ethics.
JW: Did you come to LA from somewhere else or are you from LA originally?
MZ
: I'm from San Francisco.
JW: Did you come here just for college or were you here before?
MZ
: No, I went to Sarah Lawrence in New York and studied fine arts. When my mother fell ill, I returned home to take care of her and got interested in medical ethics. I ended up taking a class at Berkeley with Sam Scheffler, a moral philosopher who knew Seana Shiffrin and recommended that I study with her. Once my mother was healthy I defected to Los Angeles.
…Frances Kamm came and taught a class. I was lucky enough to sit in on a lot of graduate seminars. Ruth Chang. She was amazing. Kit Fine. Tyler Burge. Barbara Herman. David Pears. A philosopher of science I admired, named Marc Lange. So many!
JW: And so you went on to study law?
MZ
: I went to Georgetown, and I hated it.
JW: What was bad about it?
MZ
: I was ill-suited, and terrible at it. When I was studying philosophy at UCLA, it was the first time in my life that I was surrounded by my intellectual heroes. My professors were superstars who made me want to be able to think like them. I found law school very cynical; so many 22 year olds worrying about their retirement funds. I was resented for asking abstract questions, philosophical questions. There was this whole contingent of people who just wanted to pass, and whose efforts were devoted to test-taking strategies.
JW: So when you asked questions that kind of rocked the boat?
MZ
: Anyone who asked questions did. And we were pilloried (until exam time). I was accustomed to the UCLA philosophy faculty, who seemed invigorated (and maybe even motivated?) by student curiosity. Each of them could singlehandedly electrify all of Los Angeles with their cerebral wattage, much less respond to anything I wanted to test, or push against.
JW: They can always riff with you, if you have a thought that is not developed yet.
MZ
: Their response, it was like having an intellectual parent or something, eons ahead of me, but generous with their efforts. They provided a really good structure within which to let me work my ideas out.
JW: Tell me about what you do in Los Angeles.
MZ
: I'm a mitigation specialist for capital cases. My job is to corral and develop the arguments against imposing death in capital proceedings. Because the decision to try a case as a capital one turns on prosecutorial discretion, the mitigating evidence I develop is first aimed at persuading the DA that the death penalty ought not obtain. If this doesn't succeed, I work on mitigation (any reason not to impose death) evidence for the penalty phase of trial.
"One of things that strikes me is how principles are [considered] a liability to what we think of as success … I didn't encounter that at UCLA."
JW: What are the clients like that you work with?
MZ
: My clients are all poor and Black. (My 10-year-old son recently asked me why I only work for Black people! I got to try to explain the legacy of slavery and racism on our culture and legal system. Heady stuff!) The things that they have in common are at least: inadequate access to education, medical and mental health resources, massive abuse of every color you can imagine (sexual, physical, psychological traumas). I am convinced that poverty is a public health threat.
JW: Tell me how you think philosophy has changed the progression of your career?
MZ
: I think it's the reason that I do what I do. Trying to hold true to principles and not giving in to the pressure to be a hired gun. Really sticking to the things I believe in. It's hard because there is so much external pressure to not be that way and not to think about what the good, virtuous, and meaningful life is…One of the things that strikes me is how principles are [considered] a liability to what we think of as success. It really limits you in a certain kind of way. I didn't encounter that at UCLA.
JW: Yes, it takes a lot to say "there are all these images of what's presented to me as valuable and worth doing and a lot of it is dead wrong or partially wrong." Does philosophy play a role in your daily life as well?
MZ
: Yes—my son is a vegetarian on ethical grounds. I'm not but he is.
JW: Where do you think he picked that up?
MZ
: I think a lot of children have strong ethical impulses very young, but maybe it's just that I'm more indulgent because I live in a culture that is more accepting of different ways of being (or eating). And also because thinking about ethics is so close to my heart, I'm so thrilled that he has taken an ethical stance. It makes me feel validated, I suppose
JW: What advice would you give to undergraduates at UCLA who are studying philosophy?
MZ
: I would not give advice to anyone [laughter]. But, relish that time where people really take what you believe seriously and are intellectually generous and are excited by your questions and your ideas. I see now that I have had to seek out and cultivate that in my friendships and my professional relationships because that is not how the world necessarily is. At UCLA I was so excited to go to class and try things out. I just feel like that is such a rare thing for me now. Unless I make it happen myself.
JW: What are you reading these days?
MZ
: I just read
The Rules Do Not Apply
by Ariel Levy, a writer for the New Yorker. A lot of the books I read – memoir, biography and also fiction – tackle questions of: how do you sustain yourself creatively and intellectually as a woman while having so many other things thrown at you? I also just started reading Joan Didion's re-released book,
South and West
, her chronicling a trip deep into the American South. She's got such an Angeleno sense of geography, and for work I go to the South. And I'm starting to write about my work and about my experiences.
JW: Where did you travel to recently in the South?
MZ
: I've spent a lot of time in Mississippi, Arkansas, Tennessee, and Texas.
JW: What is your funniest memory from studying philosophy?
MZ
: I just remember my boyfriend one year got University TA of the year and the reward was not to have to TA for a year.
JW: Ah, kind of self-defeating? Is that the idea?
MZ
: Yes, it seemed ironic. And there are all the philosophical jokes that only philosophers get.
JW: Tell me one—I don't think I know these.
MZ
: A philosopher of language was giving a talk and made the point that in all languages a double negative is a positive but a double positive is never a negative, and a famous figure in the back row [Sidney Morgenbesser] raised his hand and said, "yea yea."…There's just one other thing that I want to say.
JW: Sure.
MZ
: As the death penalty has gotten more attention and exculpatory DNA evidence has become so much more documented, people always want to know if I work on the Innocence Project. And I think that though the Innocence Project is tremendously important, of course, this has done a sort of disservice to the ultimate philosophical question of whether we should have the death penalty, so now I have started saying that I'm working on "the guilt project." Because the point is that someone has done these horrible, horrible things and you can't avoid that. You have to look directly at that truth. That is something I find deeply compelling and important.