Being in the World: Careers in Health & Medicine
Jan 31 @ 6:00 pm
-
7:00 pm
January 31, 2023 | 6:00PM – 7:00PM PT
Zoom
Curious how you could use your Philosophy degree to build a successful career in health and medicine? Join us for a virtual career panel discussion and Q&A with UCLA Philosophy alumni who have careers in healthcare!
Find out what our alumni are doing now and how they got there. Walk away with real-world advice for how to approach your post-grad career.
RSVP below to get the Zoom link.
Meet the Speakers
Haig Goenjian, MD, Psychiatrist & Principal Investigator, Collaborative Neuroscience Network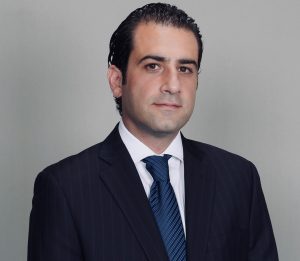 Haig Goenjian is a psychiatrist and a Principal Investigator (PI) who works in a multitude of settings, primarily research. He graduated with a BA in Philosophy from UCLA in 2005, received his Medical Degree from Tulane University in 2011, and completed psychiatric residency at Harbor UCLA in 2016. His current work as a PI entails conducting clinical trials on a vast array of psychiatric treatments. He also does both inpatient and outpatient work. Whether it is from understanding the history of the term Anxiety coined by Kierkegaard to the use of phenomenology derived from Husserl, philosophy has greatly enhanced his profession.
Ani Khodaverdian, Master's Student, Clinical Psychology, Pepperdine University
Ani Khodaverdian is a licensed attorney in California, a current Master's student of Clinical Psychology at Pepperdine University, and an artist and founder/owner of Telojan.com (Instagram: @telojantelo). She is an activist who advocates for marginalized groups in her community (especially women and LGBTQIA+) and is passionate about spreading awareness about mental health and encouraging people to destigmatize going to therapy. She received her Bachelor of Arts in Philosophy from UCLA in 2012.