Being in the World: Business & Communications Career Panel
Jan 17 @ 6:00 pm
-
7:30 pm
January 17, 2023 | 6:00PM
Royce 306
Curious how you could use your Philosophy degree to build a successful career in business or communications? Join us for a career panel discussion and Q&A with UCLA Philosophy alumni followed by a reception with food!
Find out what our alumni are doing now and how they got there. Walk away with real-world advice for how to approach your post-grad career.
Stay for the reception at 7:00PM where you can enjoy delicious food & beverages and chat with our panelists!
RSVP below to save your spot.
Can't make it to the session in person? Register anyway to receive the Zoom link to join remotely.
Meet the Speakers
Peter Yi, Management Consultant, West Monroe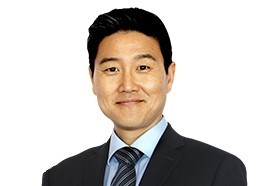 Peter graduated from UCLA Philosophy in 2003 and is currently serving as a Management Consultant at West Monroe Partners. His professional experience includes nearly 20 years of IT and Technology consulting working with Fortune 500 clients (including Walmart #1).  During the past 10 years, Peter has taken his experience to help build and lead teams into a modern, digital workforce. Outside of his professional role, Peter is a happily married husband to his wife of 15+ years and enjoys spending time raising their 9 yr old daughter.
Faith Oftadeh, Design & Communications Manager, Office of Space Technology, NASA Jet Propulsion Laboratory
Faith graduated with a BA in Philosophy from UCLA in 2008 and thereafter, received an MFA in Media Design Practices from ArtCenter College of Design in Pasadena. Her graduate thesis was focused on designing infrastructure for Mars colonization that induced culture, ritual and addressed the full spectrum of psychological human need versus designing for mere survival. She developed her thesis while working as an academic researcher at the NASA-Jet Propulsion Laboratory under the Mars Sample Return mission from 2014-2016. She was recently appointed as the Director of Communications for the Office of Technology, Infusion and Strategy which is managed by JPL's chief technologist and has been at JPL for nine years.
Christopher DeSá, Managing Director, Kroll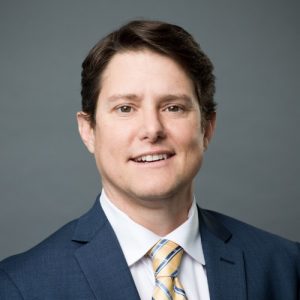 Chris graduated with a BA in Philosophy from UCLA in 2001 and went on to receive a Master's of Philosophy with distinction from the University of Oxford, and a J.D. with honors from the University of Texas at Austin (where he was a member of the Texas Law Review). He is a managing director in Kroll's Environmental, Social and Governance (ESG) Advisory practice where he serves as a trusted advisor to clients on ESG and sustainability-related matters. He also assists private equity funds and companies with pre-acquisition ESG screening, due diligence and risk assessments as well as post-acquisition remediation plans. Chris offers particular expertise helping clients to ensure the integrity, consistency and transparency of their ESG data and climate-related disclosures under evolving U.S. and international ESG regulations and norms.