Philosophy Department Commencement Reception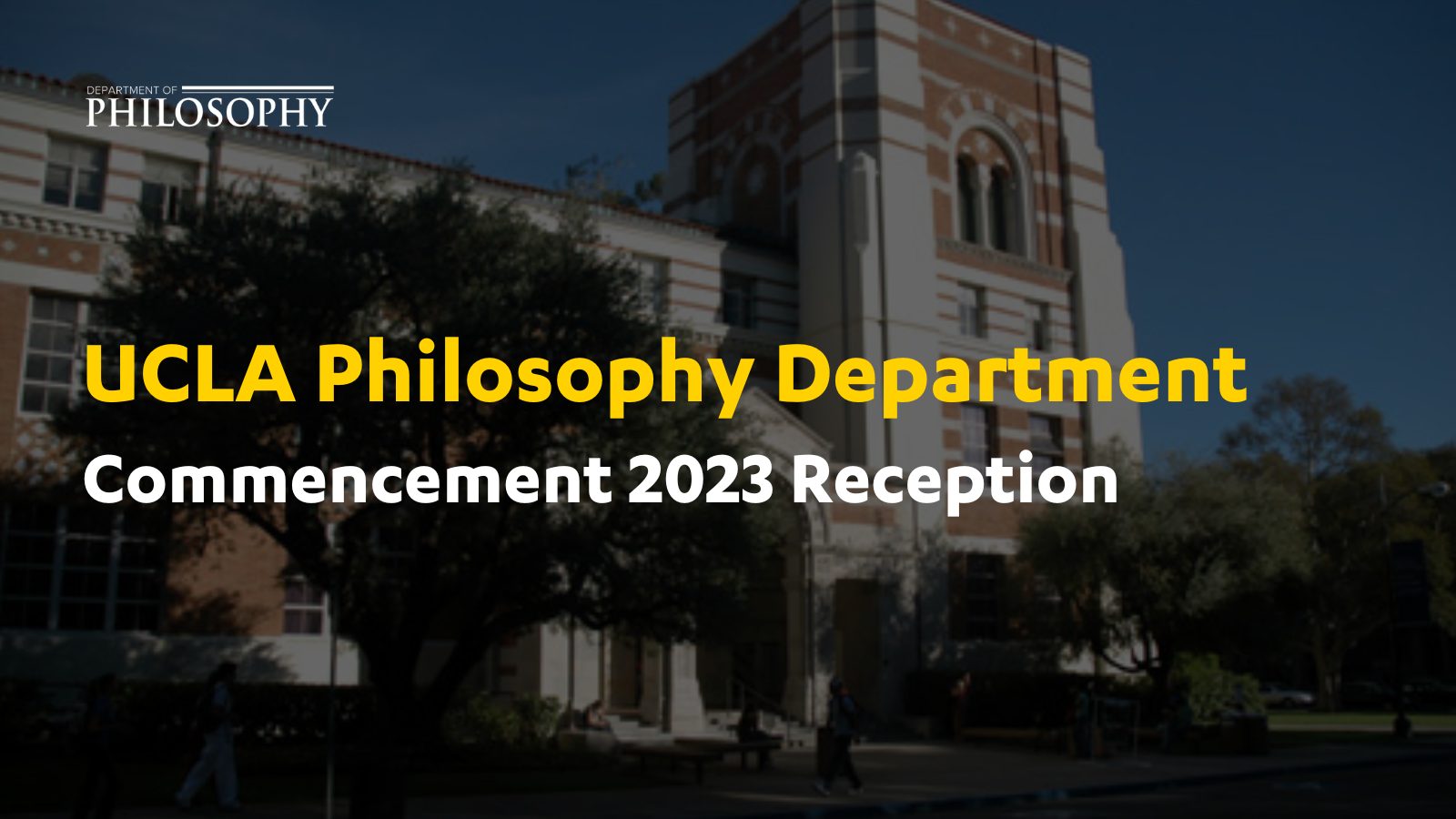 Saturday, June 17, 2023
Coral Tree Walk
Please join us Saturday, June 17th for our department's commencement reception!
The reception will be held on Coral Tree Walk, the area between McGowan Hall and the Sculpture Garden. We will begin at 1:00pm with light refreshments, and at 1:30pm we will have a brief ceremony to highlight Departmental Honors recipients, award the Kalish Prizes for outstanding undergraduates in the major, and announce the names of graduating students in attendance.
If you plan to attend, please RSVP via the link below by next Friday, June 9th
Join our mailing list
Sign up for our mailing list to stay up-to-date with future UCLA Philosophy events, conferences, and colloquia!