Being in the World: Startup Career Panel
May 10 @ 6:00 pm
-
7:00 pm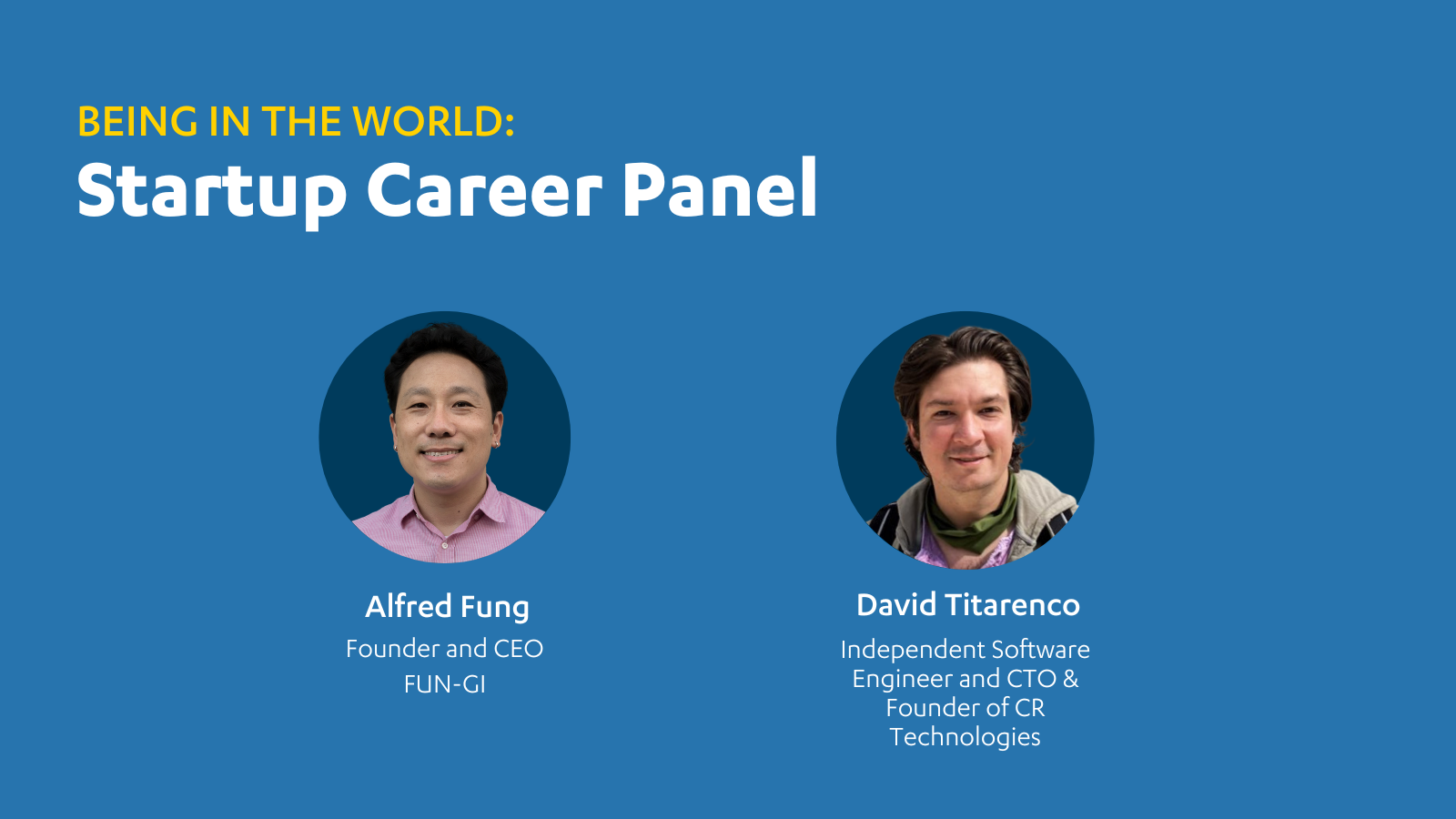 May 10, 2023 | 6:00PM – 7:00PM PT
Zoom: https://ucla.zoom.us/j/96491280392?pwd=YjFTVi9LTEtEelpZOWQyZFZoblByQT09
Are you considering entering the startup world after earning your Philosophy degree? Join us for a virtual career panel and Q&A with UCLA Philosophy alumni who have built exciting careers as founders, CTOs, and CEOs of tech startups! 
Find out what our alumni are doing now and how they got there. Walk away with real-world advice for how to approach your post-grad career.
Meet the Speakers

Alfred Fung, CEO of FUN-GI
Alfred is the Founder and CEO of FUN-GI, the game design and publishing studio behind House Flip (a top home renovation simulation game in Apple's App Store and Google Play). With his experience in free-to-play economics and user acquisition, Alfred leads FUN-GI's product, art, and marketing teams.  Prior to FUN-GI, he served overseas for the United States Peace Corps and headed media and creative at M&C Saatchi. Alfred holds an MBA from USC and a BA in Philosophy from UCLA.

David Titarenco, Independent Software Engineer and CTO & Founder of CR Technologies
David is a software engineer and a self-proclaimed startup addict who's founded several ventures in the past decade. He is the CTO and Founder of CR Technologies, a gaming studio focused on bridging the gap between Web2 and Web3. David co-wrote Introducing Meteor and edited Dart for Absolute Beginners. He occasionally contributes to projects like Google Go and the Java Kilim microthreading library. He loves esports and used to play Counter-Strike professionally—his teams competed in CAL, CEVO, the CPL, and the CGS combine. A few years ago, he built Game:ref, which was featured on PCGamer, Polygon, Vice, RedBull eSports, and Tom's Hardware. David studied Philosophy and Mathematical Logic at UCLA.
Join our mailing list
Sign up for our mailing list to stay up-to-date with future UCLA Philosophy events, conferences, and colloquia!